Join The Emerging Side-Gig Economy…

…and Future of Recruiting and Talent Acquisition!
Finally, a program specifically designed for recruiting and talent acquisition professionals to take advantage of the emerging Gig-Economy!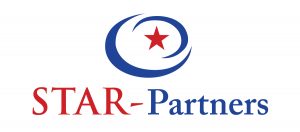 The world is changing rapidly and technology is driving that change. The recruiting and talent acquisition industry is changing rapidly to keep pace. The STAR-Partners program is the future of the recruiting and talent acquisition industry; relying on shared success through networking and nobody has networks quite like we do!
As a recruiting and talent acquisition professional have you ever thought of starting your own business or a way to supplement your income? We are looking for energetic partners who want to take advantage of their professional experience to supplement their income in our Staffing and Talent Acquisition Resources – Partner program.
Easily make an extra $15k – $20k per year or more with a minimal investment in time while remaining in your current job… or jump in full time. Your time, effort and income are yours to determine, making this the perfect industry side-gig opportunity…All managed through your handheld device.
So, what's it all about?
"In a nutshell"…As industry professionals we have built considerable professional networks second to none. Recruiters, candidates and hiring managers are our network staples; and are the three main ingredients to success in our industry. Now is your opportunity to take advantage of that network by leveraging the Calabria Group suite of professional services and contingent workforce solutions. Our mission is to create large networks of recruiting and talent acquisition professionals supporting each other at every level to our mutual financial success. Whether it's getting the order from your professional network and recruiting on it yourself, having other STAR-Partners recruit on it for you or putting the Calabria corporate team to work for you. You may have that perfect candidate already sitting in your professional network for another STAR-Partner or even for a Calabria corporate order. Either way, you get paid! When industry professionals support industry professionals great things happen!
Some of the Program Features Include
Absolutely no cost barrier to join the program
Access to major job boards
All the benefits of running your own company without the headaches of running your own company
Achieve financial independence
The perfect way to supplement your income from multiple income streams
No need to quit your current job
Earn $ on every placement other STAR partners make who you bring into the program – Build your team!
Join a proven organization with 22 years in business across the US and Canada.
Work from anywhere anytime!
Build your own book of business
No labor mis-classification liability

All Back-office functions completed with no work on your part; including, on-boarding, payroll, billing, collections and terminations.
No payroll liability, unemployment claims or wrongful terminations
Become a member of a support team dedicated to your success
Recruit yourself, receive support from other STAR-Partners or our corporate delivery team
Make direct placements with fortune 500 companies using existing contract agreements
Make direct placements with the federal government with access to high level clearance candidates
State of California Master Services Agreement
WHAT'S EXPECTED OF ME?
IT'S SIMPLE…
We own the three main ingredients to the industry.  Recruiters, hiring managers and candidates….and they populate 90% of our personal and professional networks.  It's time to put them to work for us!
Identify opportunities to place industry professionals either as FTE's or on contract
Obtain your own job requirement and also recruit on it or: 1) Have the Calabria corporate team support you or 2) Make your job requirement visible to other STAR-Partners who are ready to support you! or 3) The Calabria Group corporate team may, from time to time, call on Partners for additional recruiting support.  You probably have the right candidate sitting in your network right now!  Either way you get PAID!
Other STAR-Partners may need you to provide them with recruiting support adding one more revenue stream!
Work as many or as few hours as you want…It's all up to you
Build your own team of Resource Partners who you mentor and work side by side while sharing in their financial success…Or not. It's all up to you.
Most of all we want you to be successful.  We are here to support your success every step of the way!
AS A CALABRIA GROUP RESOURCE PARTNER
INSTANTLY BECOME PART OF A SUCCESSFUL COMPANY!
Access to industry professionals and mentors In support of your success
Branding: immediate respect and recognition in the marketplace
Instant access to a team of professional technology recruiters
Access to major job boards
Instant name brand recognition
Web presence and immediate credibility; No need to register as an employer
All back office and accounting functions
Capacity to process both contract labor and W2 workers
All sales support functions
Fully integrated candidate data base
Provide clients with a complete suite of talent acquisition & professional services
Leverage our existing contracts with state government and Fortune 500 companies.
GET STARTED TODAY!
If you are interested please click here and tell us a little about yourself. We'll be in touch soon.
Contact:
 Carl Cox
  916-773- 3900
Toll Free: 1-888-431-3100
carl.cox@calabriagroup.com