Vendor Management Systems and Managed Service Provide
The Calabria Group VMS Meets MSP Global Turn-Key Single Source Solution
Are you tired of managing the contingent labor procurement process, dealing with multiple vendor phone calls, contracts and terms? Are you getting ten phone calls a day requesting that these vendors be put on your approved provider list? Are you worried about the co-employment of independent contractors? This is where Calabria Group shines.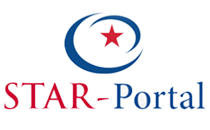 Our turn-key VMS program, the STAR System, allows organizations to leverage buying power and strengthen vendor supplier relationships while controlling costs and establishing a single comprehensive contract for all global contingent labor resources. We take care of all the details. Our program will establish a single point of accountability for all requisitions; streamlining the labor procurement and accounting processes, with our VMS STAR system portal, while managers stay free from sales calls to focus on your core business. We achieve this success by combining our state of the art VMS software, the STAR system portal, and deploying our Managed Service Provide team guarantee your program is run with the most efficient resources available. Don't make the mistake of contracting with separate VMS and MSP providers when we have the single source solution for you. This system is flexible enough to be customized for deployment globally across all industries and technology verticals.
We'll manage the global supplier contracts and communication for standardization, consistency and accountability. Implementing this program has saved our customers countless hours and millions of dollars. Let us show you how to enjoy this turn-key service and start saving immediately.
Here are some of the VMS STAR System Program highlights:
Contingent Labor Procurement Management
Using our unique approach to the VMS program enables Calabria Group to present the most qualified candidates available to our customers. We will manage multiple qualified and approved staffing suppliers to accomplish this goal. Our staffing suppliers are competing for your business. This competitive model enables our customers to experience the greatest economy of scale available in the market while filling their orders faster and more efficiently.
State of the Art Technology: The STAR System Portal
Our state of the art software the STAR System Portal is effectively used for all your front office CRM tracking of requisitions and candidates. Supervisors are given live access to review, approve and schedule interviews for all candidates anytime-anywhere. They also have access to all open order status with real time data. The on-line timecard entry module is ideal for all contractors and supervisors to submit and approve time via individual secured access. Email confirmation notices are also generated to all parties throughout the process, ensuring constant communication. Our Customers also love the customized reporting capability enabling them to generate the management reporting accountability they deserve on demand.
Flexible Billing
As part of our program customers customize their billing to meet the needs of each business unit. We have the flexibility to generate individual invoices in multiple currencies by consultant or consolidate by department, supervisor, work order or many other combinations. Time and date stamp approval is generated on all invoices to ensure timely payments.
Established Proven Network of Suppliers
Calabria Group will review, screen and recommend a global network of suppliers specific to your company's industry. This process can eliminate several non-performing suppliers while limiting the total number of suppliers to only those with the industry cross sections necessary to fill your orders and leverage your economies of scale. Suppliers are evaluated every quarter for performance and compliance.
1099 Screening, Compliance and Classification
Proper classification of 1099 contractors is a vital component to any contingent labor program. Calabria Group will screen and classify each contractor for proper classification. Misclassification can generate thousands of dollars in taxes, fines and penalties. We audit our independents to ensure they are in compliance which will avoid potential liability. This process is similar in other countries for Independent Contractors.
Co-Employment Reporting
Tracking co-employment is a critical component for any contingent labor program. Contingent labor hours and work duration are available in real time reporting through our electronic time system, STAR System Portal.
Security Screening and Background Investigations
Calabria Group can enhance your hiring process by ensuring compliance with your security and background screening procedures for all contingent labor. This additional service is at no additional cost to our customers and is included with each VMS/MSP program.
Managed Service Provider (MSP)
Managed Service Provider: Our On-Site Team (Single Point of Contact)
Our on-site team will represent Calabria Group as the focal point for all orders, questions, and issues related to the program. As your staffing partner our on-site team will serve as your medium for contingent labor procurement by qualifying each order, coordinating the candidates presented to the hiring manager and ultimately ensuring each new consultant is processed in accordance with your site's procedures before starting the job.
VMS Supplier Program
Vendor Management System Supplier Services: Let us be your team of recruiters.
Weather your managing your own vendors or you've established a relationship with an MSP, our supplier team of recruiter can help make your program successful by providing qualified candidates with precises timeliness. We have a proven record of steady success across many industries including Information Technology, Healthcare, Accounting, retail and many more. Let us make you look good.