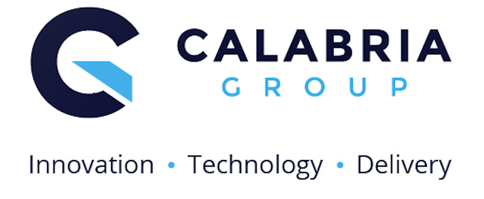 Remote Layoffs Become Harsh Reality
Some 60,000 tech workers have been laid off already this year, on top of the 160,000 who lost their jobs in 2022.
More than Half of US Companies to Add Jobs in First Half of Year, Almost Two Thirds Will Leverage Contract Talent
Despite market volatility, companies across the US plan to increase hiring in the first half of 2023, according to a survey released today by Robert Half International Inc. (NYSE: RHI).
How Quiet Hiring Will Shape the Workplace
Over the last year, we've seen a number of workplace buzzwords hit the headlines. While some of those terms refer to trends like "quiet quitting" and "quiet firing," there's another phenomenon on the horizon called "quiet hiring." Experts at Gartner recently listed this trend as one of the top workforce predictions for 2023. But what is it, and how will it shape the future of work?
Eligible Candidates Available for Hire
Each month, we will highlight a few of Calabria Group's highly sought-after candidate profiles. Whether you're searching to fill a talent gap or know someone looking for a great hire, this section features our best and brightest!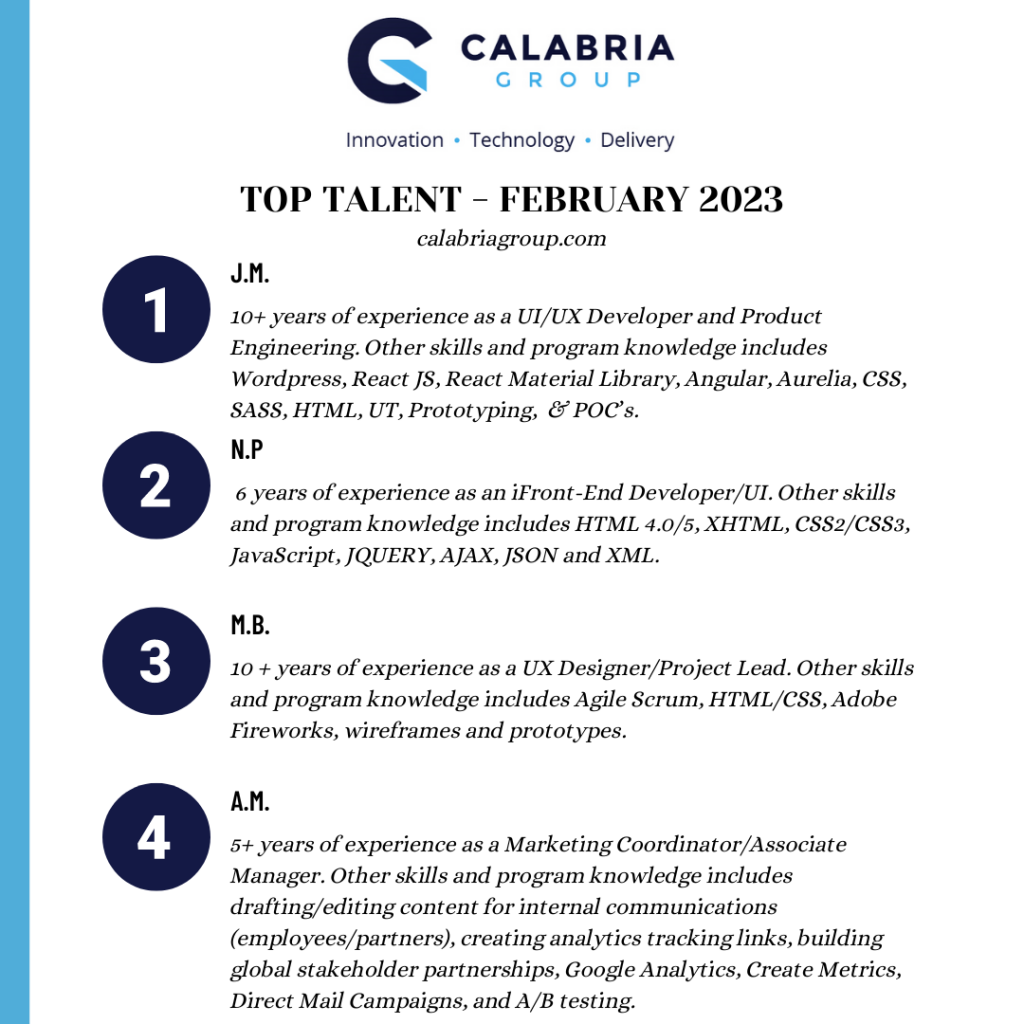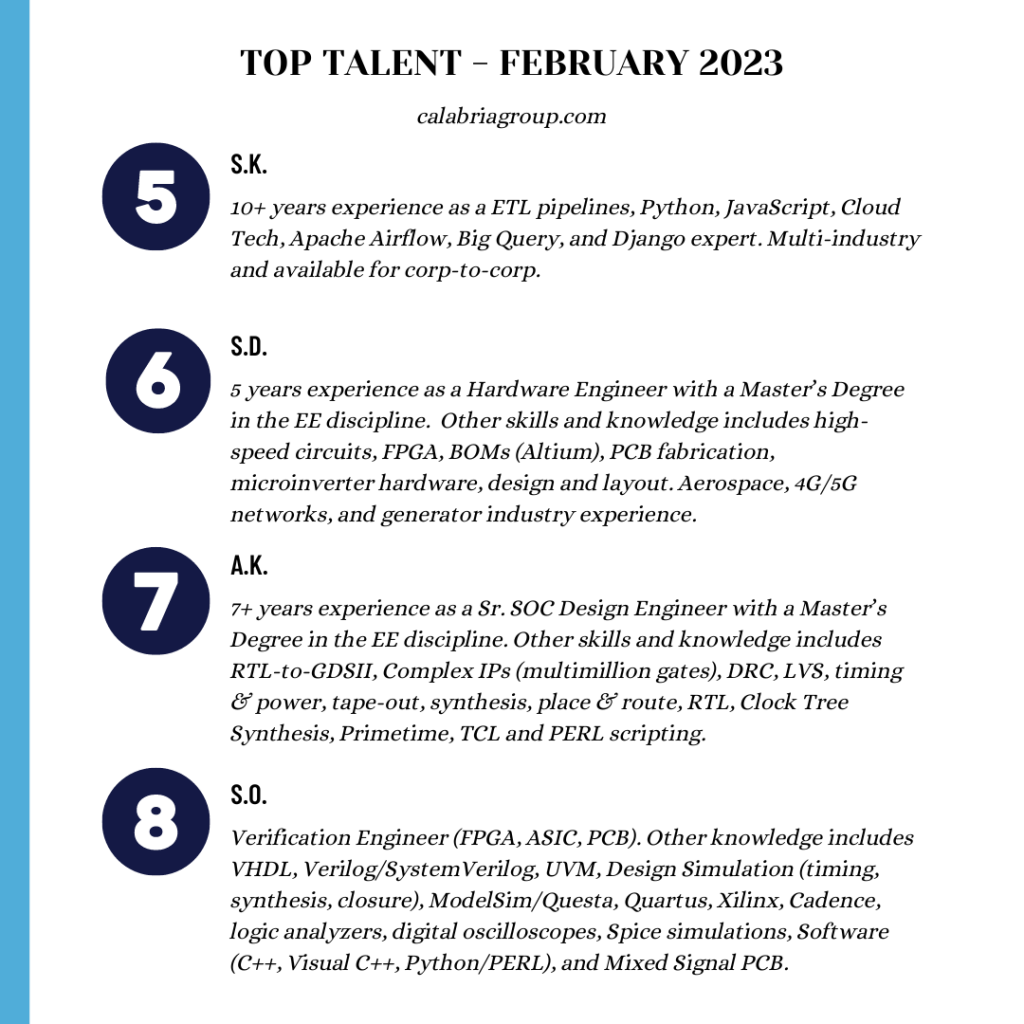 Interested in any of the candidates above? Contact us here.