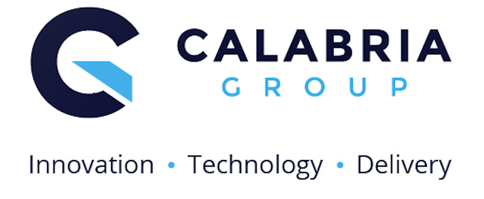 Seeking New Work? Most Americans Are, Too.
Survey findings show a desire for a career shift with 70% of employed adults currently engaged in a job search in some form and nearly a quarter actively looking.
Read more→
Pay transparency expanded paid leave, and more: Here are the new laws employers should know about in 2023
The new year is bringing new changes in the law that California employers need to comply with. On Jan.1, most of the laws that the Legislature and Gov. Gavin Newsom enacted during the last legislative session took effect. For employers, that means changes to paid leave regulations, protected absences, and a new pay disclosure requirement for employers posting job listings, among other new rules.
Read more→
Why Soft Skills Are Key To Filling the Digital Talent Gap
In the UK alone, there were more than 64,000 vacancies for tech jobs in the third quarter of last year, according to a State of the Nation report from BCS. This represented an increase of 191% on the same period in 2020. It's reflective of a wider digital skills gap that is impacting the globe. The World Economic Forum now estimates that over half of all employees (54%) will need significant re-skilling this year to meet IT-related needs.
Eligible Candidates Available for Hire
Each month, we will highlight a few of Calabria Group's highly sought-after candidate profiles. Whether you're searching to fill a talent gap or know someone looking for a great hire, this section features our best and brightest! 
Vivek, Senior Data Scientist
10+ years of professional IT experience in Machine Learning Statistic Modeling, Predictive Modeling, Data Analytics, Data Modeling & more. Previously worked in Credit risk analysis, Fraud Detection, Claims management, IVR system automation, Pricing, and automation models. He also has deep knowledge of programming languages including Groovy, Scala, Golang, and machine learning libraries in Golearn.
Daniel, Solutions Architect
AWS Enthusiastic Cloud Architect, with hands-on cloud security and Digital Transformation experience, implementing several cloud technologies in Azure, AWS, Oracle, and Google Cloud platforms with experience in cloud implementations and migrations with data center operations. He is eager to contribute to your team's success through hard work. 
Luke, Senior Technical Program Manager
With 6+ years of experience in the financial services and technology industry, Luke knows the work that goes into coaching and training dozens of dev team leads to ensure smooth onboarding to an unfamiliar process. He has facilitated relationships between teams to move initiatives forward, find resources, raise concerns to appropriate owners early, and resolve blockers that prevent progress to deploying new cloud regions. Hard skills include Jira Automation, Jira, Confluence, Sharepoint, HTML5, SQL, CSS, Javascript, and BitBucket.
Interested in any of the candidates above? Contact us here.