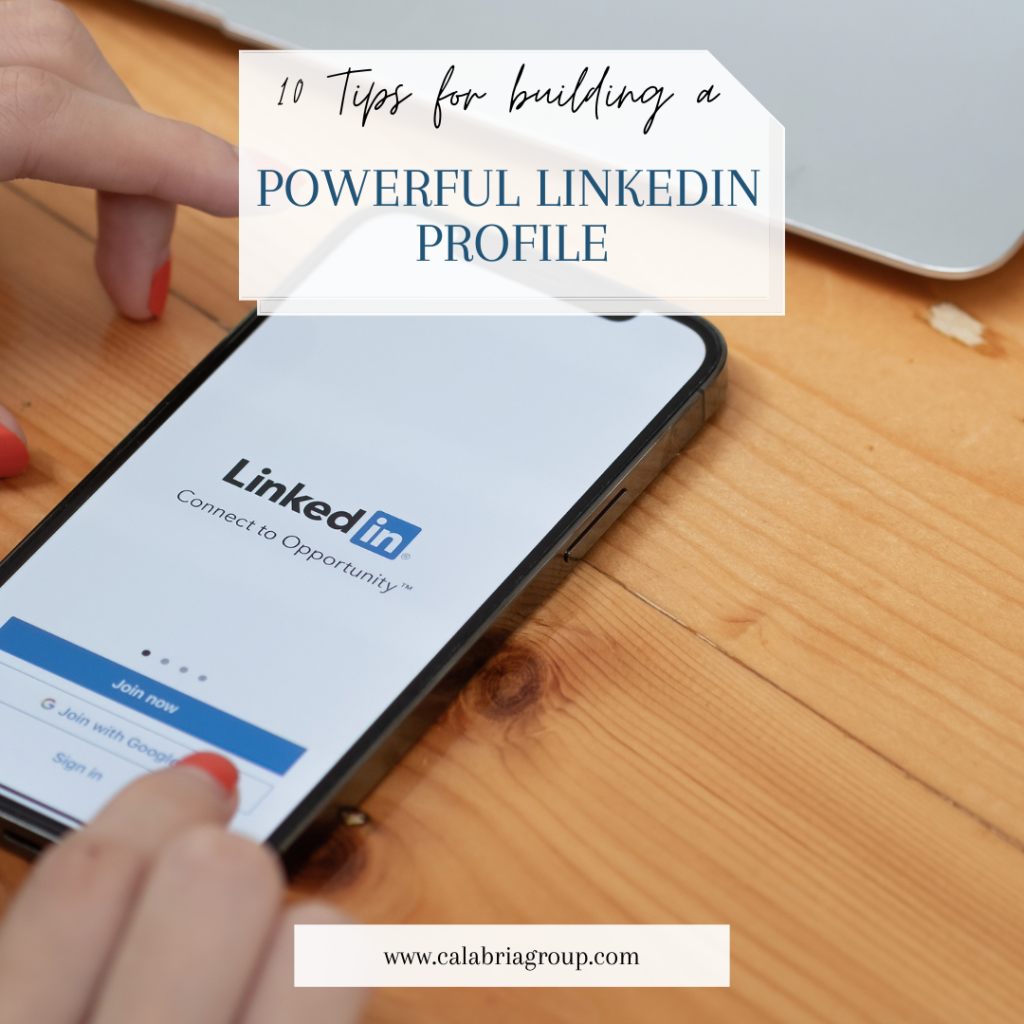 Whether you are actively job searching or building your current network, Linkedin is the place to do it.  With over 400 million professionals using Linkedin every day, it is more important than ever to build a tactical and authentic profile. In this week's blog post, we detail 10 tips to build the strongest Linkedin profile to keep your online presence sharp and effectively market yourself to the masses! 
1. Build Your Connections
Expanding your network not only benefits you, but the connections you make! Having common connections with individuals in your field makes you more reputable when recruiters stumble on your profile. Looking to make more relevant connections? Ask a local contact out for coffee or find a networking event near you.
2. Select Your Best Headshot
Your photo is typically the first identifier of your profile. Select your absolute best headshot, preferably with a minimal background! Pro Tip – need an updated photo? Ask your current company if they offer professional headshots!
3. Fill in the Summary Section
Although some individuals opt-out of filling this section of their profile out, it's a great way to tell your story and introduce your contacts to who you are. Try highlighting specific achievements you're proud of & goals you are looking to accomplish in your current or next role!
4. Try Not to Copy/Paste Your Resume
Think of Linkedin as a public profile, while resumes are typically customized for a specific position. Linkedin can be your "catch all" to elaborating more on specific skills, qualifications, & certifications.
5. Craft a Compelling Headline
As the only byline displayed when searching for someone's name on Linkedin, it is important to not only express what you do, but a bit of your personality!
An example headline: Web Developer at Jobscan | Full Stack Engineer | Front End Specialist | HTML5, CSS3, Bootstrap, JQuery, PHP
6. Customize Invitation Requests
In the same vein as creating meaningful connections, it's vital to let contacts know there is a reason that you'd like to be friends. Explain how you came across their profile and why. you'd like them in your network!
7. Request a Recommendation from a Current or Past Managers
A recommendation is a great way to showcase that you have done great work in the past directly from the source. And recommendations are not limited to just managers! Clients, advisors, & mentors are great resources for endorsing you.
8. Start a Post
As with any social media profile, engagement is a great way to build a great Linkedin profile. Whether it is recent company news, an interesting blog post, or posing a question for your network, posting semi-regularly is a great way to engage with your current connections.
9. Join a Group or Follow Pages
A great place to start connecting with a group is by understanding your past experience. For example, if you were involved in a specific sorority or fraternity, this is a large, easy group to join. Looking to get involved in a specific field? More than likely there is a group you can easily join to view jobs & create connections.
10. Use the Experience Section to Discuss Numerical Achievements
Create a 1-2 line "brochure" of your achievements at your past and current employers. Emphasize you're extraordinary achievements only, focusing on numbers to highlight key performance indicators of your success.  
Linkedin has a multitude of untapped resources and we hope these tips jumpstart building your best professional profile – check out our Linkedin Page and give us a follow to see how CG utilizes the platform!
Ready to complete your team hiring & work with us? Inquire by clicking below and get started today!