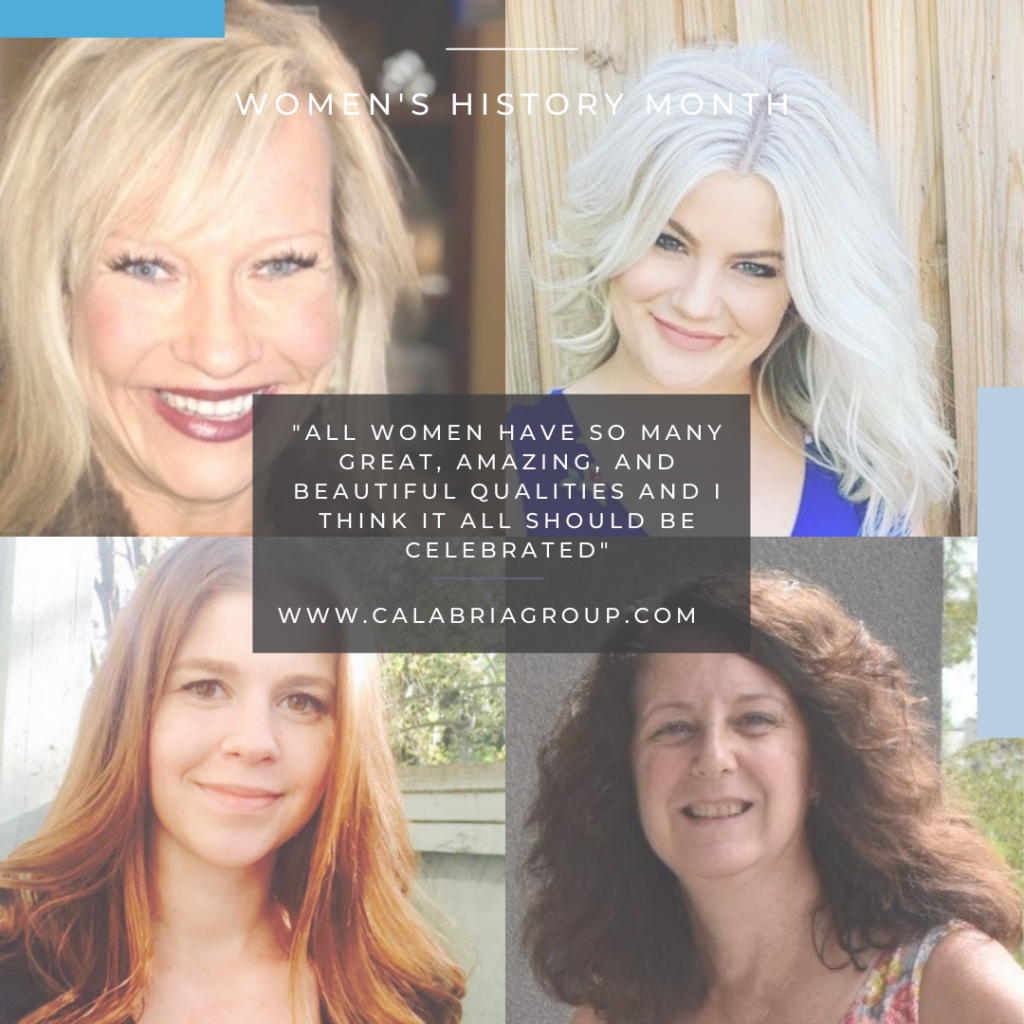 Women's History Month & International Women's Day has been celebrated via our social media all throughout the month of March. Today, we are highlighting a few of the women that make our organization so special by asking them: what woman/women mean the most to you? Here is what they said….
April, Senior Recruiter
I feel like this is a loaded question! I am inspired by all women for one reason or another it seems, the soccer moms to the CEOs (and sometimes that's the same women). The women trucking through a grocery store with all her babies, the woman that chose to join the military to give back to the world, and the scholar showing that women are just as smart as men (if not smarter).
All women have so many great, amazing, and beautiful qualities and I think it all should be celebrated! We have one month where we are recognized but really these aren't "major" accomplishments, it's just what we do every day 😊
Keri, COO
I'd say the women in my life that inspire me the most are the ones that I met more than 20 years ago volunteering with the Junior League of Sacramento. Our crew is strong and fierce and truly make this world a better place. We met as we all had a desire in our hearts to help the children and women at risk in the greater Sacramento Valley. Never in my wildest dreams did I understand the magnitude of these friendships and how when you meet people with a common purpose and goals, deep relationships are forged.
My greatest trait as a woman comes in the way of "acts of service," so it is no wonder that these women have made such an impact on me. We all have helped each other through some dark times, we've celebrated through many amazing milestones, and we've watched our kids grow up together. Even the bond among our kids is admirable. Children mirror what they see, and I am grateful that my now-grown son has seen this loyalty and love from some of my closest friends, and now he too has a loving, compassionate volunteering heart.
Shoutout to the incredible women working with us as well as those around the world!