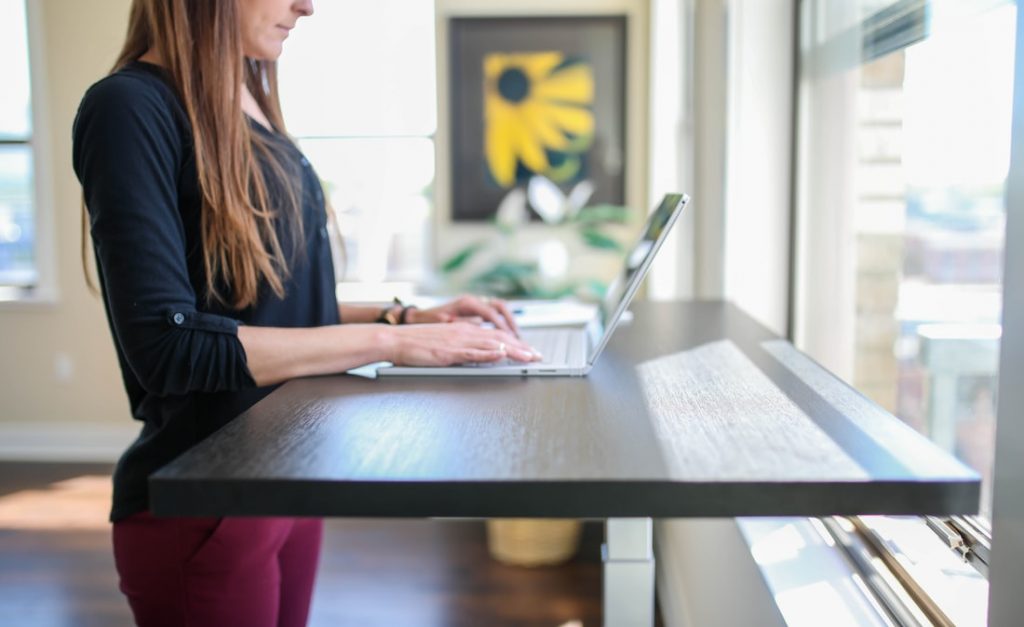 The research doesn't lie: we, as humans, are not meant to sit all day. However, sitting at our desks can sometimes be a primary point of contention when doing our jobs. According to an article by TechRadar, "Sitting down too long – more than 8 hours a day – as stated by the American Journal of Public Health, can not only increase the risk of chronic diseases by 10% to 20% but premature death as well" (Allan & Spadafora, 2021). So how do we combat such dire health concerns? By standing, of course! Calabria Group's team is here to break down the most prominent standing desk options for your workspace.
Exercise Ball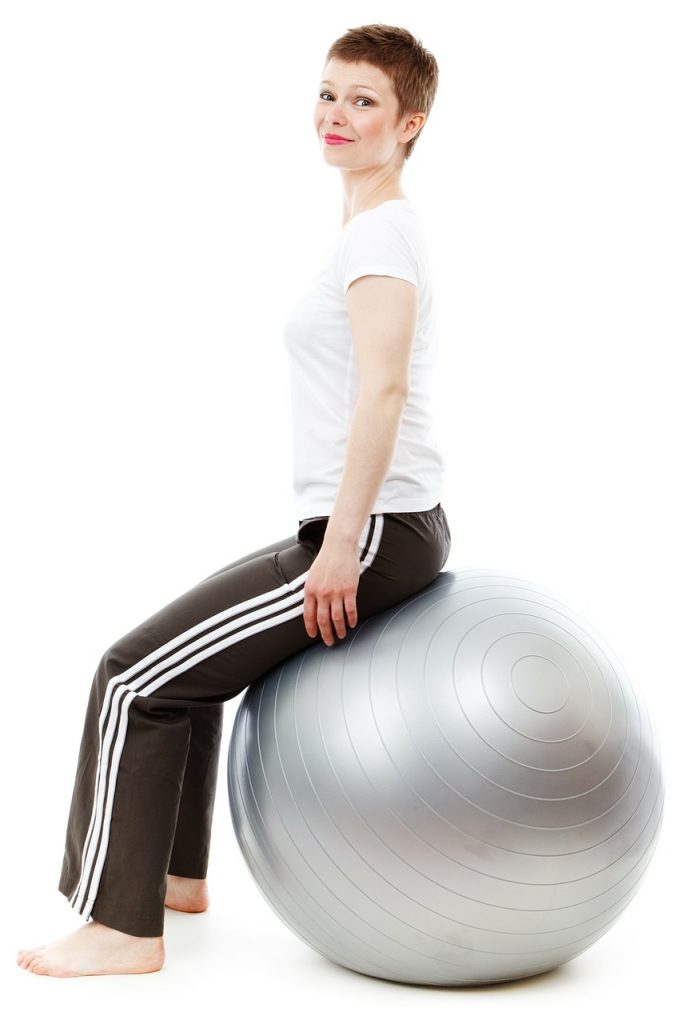 On top of increasing muscle activation, an exercise ball is a fantastic alternative to sitting at a desk. Utilizing this option can also improve posture, decrease discomfort, and even burn calories when applicable! Amazon offers fantastic, affordable options to add to your workspace.
Adjustable Standing Desk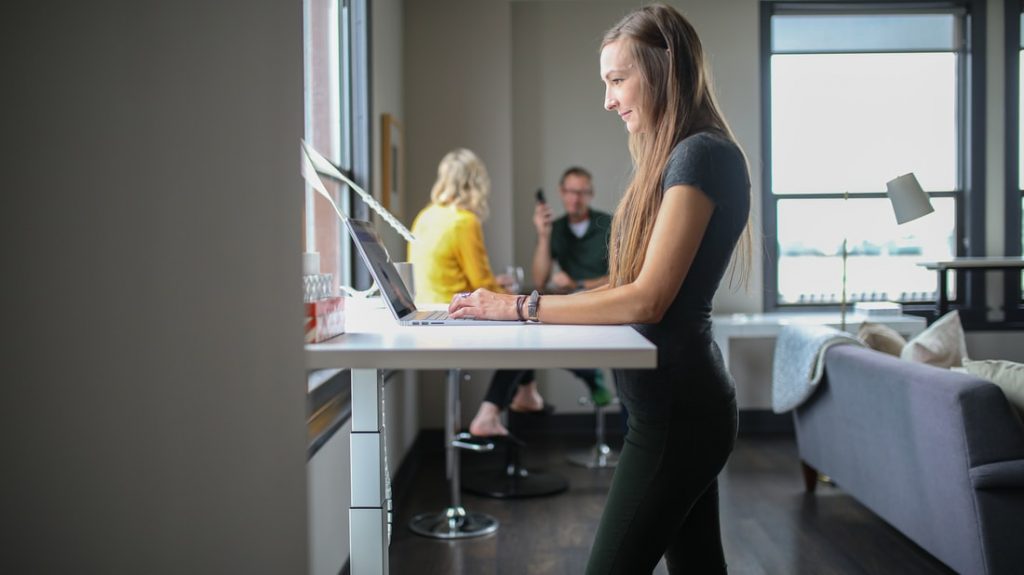 This option may be the best alternative to working while standing up. Adjusting to whichever height best suits you, the ergonomic standing desk is built to make working from home a breeze. Calabria Group's own Lisa Michael utilizes her own and sees improvement in her overall health and mood throughout the day. An item that quickly and efficiently inserts movement into your everyday life! Flexispot offers a great option that is incredibly easy to adjust automatically.
Converter Standing Desk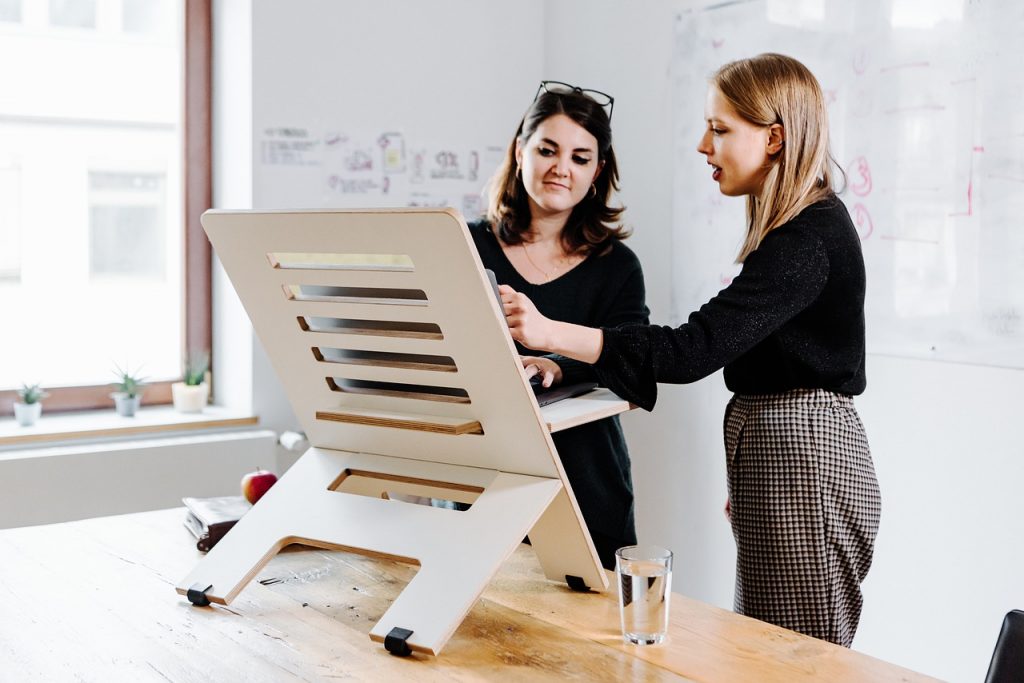 The converter standing desk is the most economical way to turn any traditional space into active work life. The converter has adjustable features that fit your height and preference when utilizing any desk, kitchen table, or surface. This product is an excellent alternative for those who don't want to spend extra for a full-fledged standing desk but would love to incorporate an active lifestyle. Uplift Desk offers minimalist, durable design options.
What is the most significant benefit you've seen from movement in your everyday work life? Let us know in the comments below!