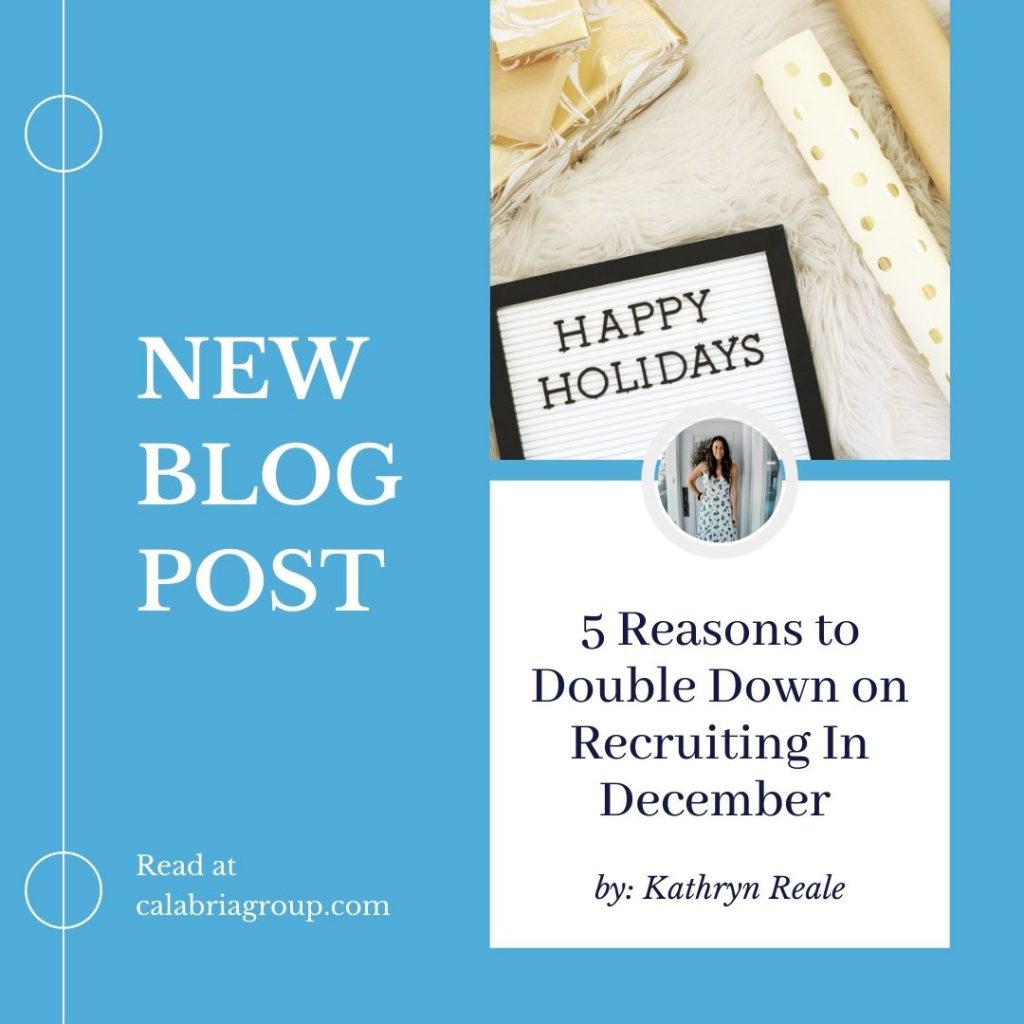 Contrary to what companies believe, hiring doesn't stop during the holidays. A slower holiday season for some companies means more time for your organization to hire the best candidates out there. Why is December such a great time to hire? We highlighted a couple of key factors:

🎄Referrals are at an all-time high
Have you ever done a referral incentive for your employees? Most companies have! However, December is the month of holiday gatherings, company Christmas parties, and other great events for networking. In turn, creating the perfect time to connect about new jobs within their network. Sending your employees a short and sweet email offering an incentive for referring their qualified friends or previous coworkers is a goldmine for hiring top talent during the holidays.

🎄Less competition for available positions
By the end of the year, most companies either limit or halt their spending on recruiting by December. Furthermore, if companies do contract an agency to do their recruiting their efforts will be limited or less active in December. Opening up job boards to potential candidates this month gives your recruiting efforts an edge as most companies are not hiring.
🎄Your target market for entry-level hires are looking for jobs
Trying to hire for an internship or entry-level position? We are talking about those soon-to-be college graduates. As most college students have ample break periods for the holidays, this is a prime time to gain interviews for positions you are looking to hire in June/July. Furthermore, with the COVID-19 pandemic students are graduating early, making December a fantastic time to bring a new grad on full time.
🎄Jumpstarting the New Year
Hiring in December is a great way to kick off the new year. The best part? Even if your candidate doesn't start until January, December is a great time to get through the onboarding and training materials ahead of time. 
🎄Flexible Interview Scheduling
The holidays are the time for taking time off. With more time to spare, this means potential candidates have plenty of time and flexibility to schedule interviews via Zoom or in person. In the hiring frenzy of January and February, you may see candidates go through the process more quickly as there is far less competition for scheduling in December.
Thinking about transitioning to a new position? Check out the available positions Calabria Group is currently hiring for this December!