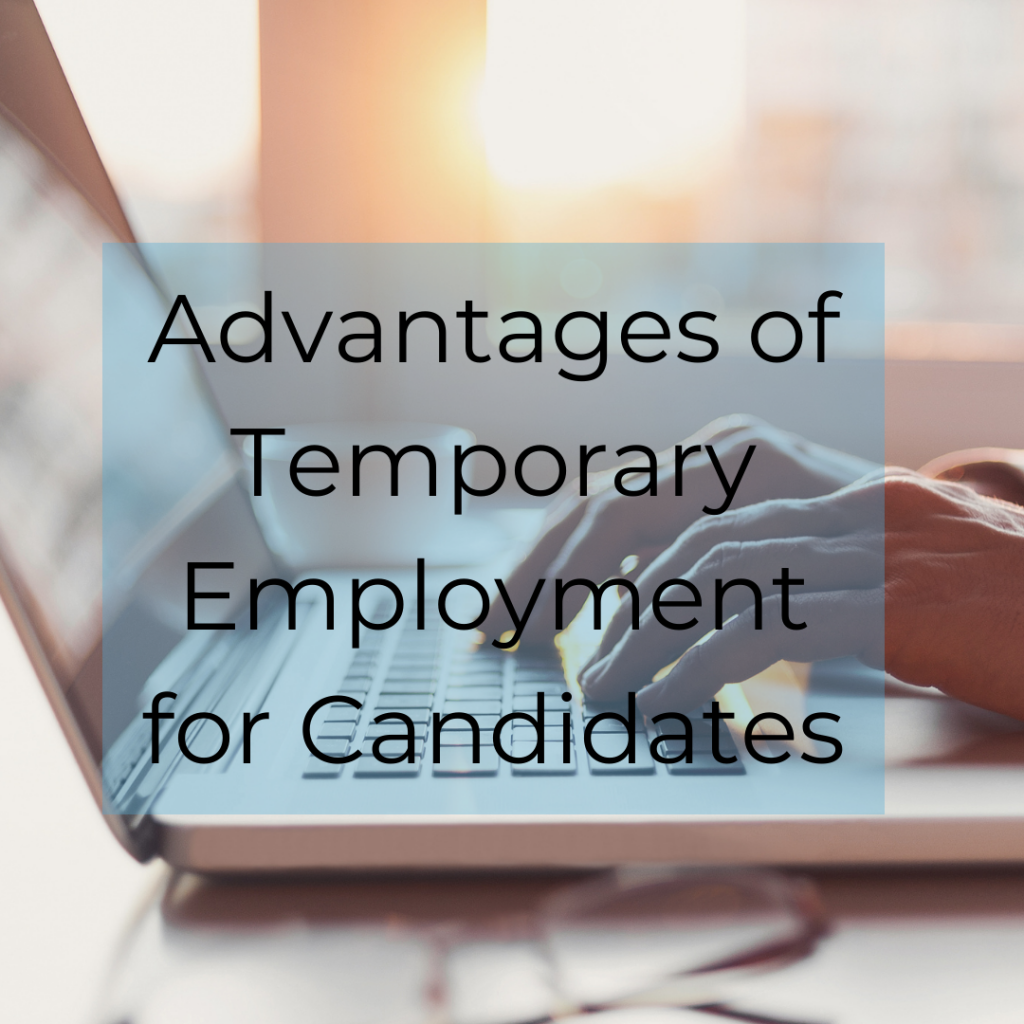 Amidst the great resignation, now is the time to pursue temporary employment positions. What are the advantages to this you may ask yourself? We are here to break down five reasons to apply for a temp position:
📑 Building Your Resume
Recruiters are looking for candidates with a variety of skills, and a temporary employment opportunity provides just that: a way to broaden your skillset in a short period. Having the ability to say you made an impact in a short timeframe is a great way to build your resume.
🐆 Faster Hiring
If you go through a staffing agency (shameless plug), companies are looking to hire quickly and efficiently. Because there is an urgent need to fill the position, staffing companies will handle processing paperwork and get you on the payroll as fast as possible.
⏳Potential for a Permanent Position
Although this isn't guaranteed, companies tend to hire and promote from within, and being offered full-time employment is absolutely a possibility. We have several success stories where the candidate was promoted to a long-term position!
🤸🏻‍♀️Flexibility
How many times have you started a job and said to yourself you'd stick it out for a year? Temporary employment is provisional, meaning you aren't locked into a specific role or title. Because it isn't permanent, you have the flexibility to choose something new once you finish your assignment.
🤝 Build Your Network
Pulling up your Linkedin account, it is fair to say 50% of your network is from a company where you previously worked. Working in a temporary position creates more opportunities to expand your network in a short timeframe. And who knows! One of your connections could lead to your next job opportunity.
Gearing up to apply for a temporary position? Click below to view our available jobs!