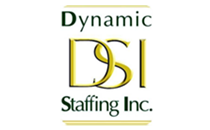 YOUR STAFFING EXPERTS
Let us make your job easier
Temp staffing, contracting, staff augmentation, consulting services
No matter your terminology to describe staffing, we have been the cornerstone of the recruiting business for many years. We make life easier for our clients by providing the project consultants with the quality skills right for the job by reducing the time to hire by managing the entire project with our on-site delivery team.
Contingent workforce is the name of the game when it comes to the project needs of our clients. Three weeks or three years, we get the job done on time and under budget to support the variable personnel needs required to complete any project in technology. Our project support team will in turn enable your staff to stay focused on their core business, weather thats system integration or human resources. For those projects with outside resources already identified we can provide payroll services to further support our customers.
DIRECT HIRE
From time to time our customers will find themselves in a hiring crunch. That's where our delivery team can be your recruiting extension for direct hires. By drilling deep into your specific industry we can extract those superstar workers to take your company to the next level. Under our retainer program we personally screen each candidate for the intangible skills that will enable your team to excel beyond the boundaries of expectations.
Dynamic Staffing, Inc began as the original Calabria Group brand in 1996. With over 20 years in business DSI is a proven leader in technology staffing.