A Division of Calabria Group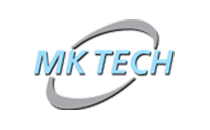 Founded in January, 1985 and located in the heart of Silicon Valley, MK Technical Services has grown up alongside some of the valley's landmark companies playing a vital role in the evolution of key technologies and advancements. Joining the Calabria Group family of companies in May 2012, MK's focus is on IT consulting and professional services to some of the biggest names in the valley.
Often times a technical skillset match simply isn't enough and nobody knows the culture of Silicon Valley better than MK Technical Services. We ensure our consultants have not only the desired technical skill set, but the cultural fit to enhance and improve your existing teams success.
MK was there for you in 1985 and remains here for you today continuing our tradition of partnership, service and support of Silicon Valley and beyond.